Shutters
Alumatek . Eclipse by Shade-O-Matic . Hunter Douglas . Maxxmar
Hunter Douglas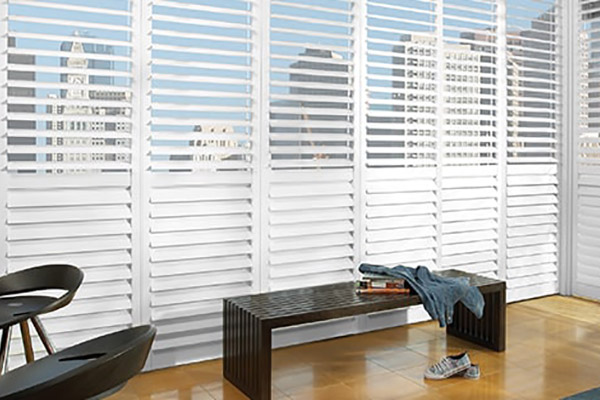 PALM BEACH™
Palm Beach™ Polysatin™ shutters are plantation-style shutters constructed with UV resistant Polysatin compound, so they're guaranteed never to warp, crack, fade, chip, peel or discolor, regardless of extreme heat or moisture.
NEWSTYLE®
NewStyle® Hybrid Shutters are plantation-style shutters that blend the beauty of real wood and advanced modern-day materials to create a stunning and durable window covering for any room.
Eclipse by Shade-O-Matic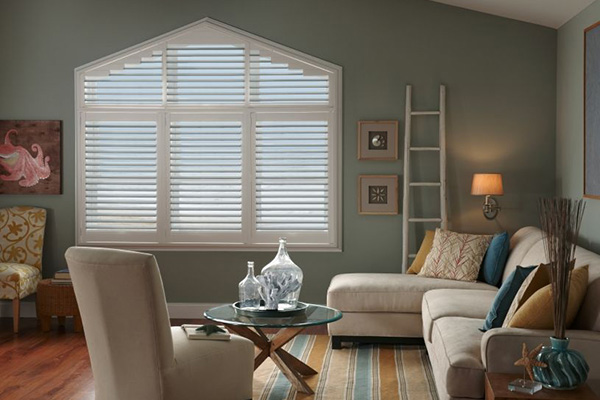 Eclipse Shutters by Shade-O-Matic
New finish. New Eclipse! Introducing UltraSatin™ finish, a revolutionary technology for Eclipse® Shutters that successfully achieves the look of a premium painted shutter. UltraSatin finish bring elegance to any interior with the soft, matte lustre of freshly painted wood.
Grandeur® Woodalloy
Grandeur® Woodalloy Shutters Offer a leading edge design, giving windows an air of classic elegance. Engineered technology provides the consistency and warmth of real wood, while helping the shutters maintain their superior strength and their durability.
Alumatek®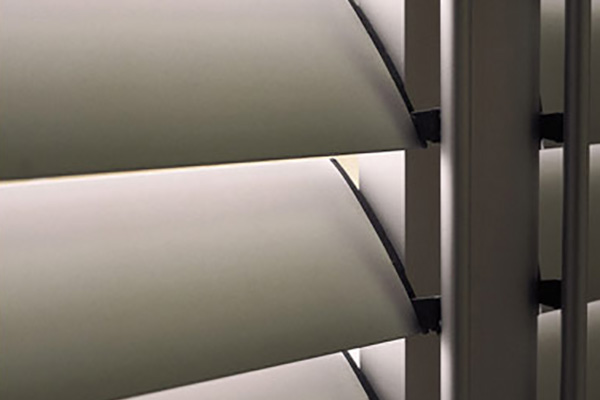 Aluminum constructed shutters are produced for both commercial and contemporary residential spaces. Designed as an alternative to wood or plastic shutters, Alumatek® offers many advantages including wider, more durable construction.
Aesthetically pleasing, they can be used as fixed panels for privacy screens, or where ventilation is required – hinged or bi-folded for window and door openings, or as a sliding partition system for office and room dividers.
They also will not warp, bend or twist.
Maxxmar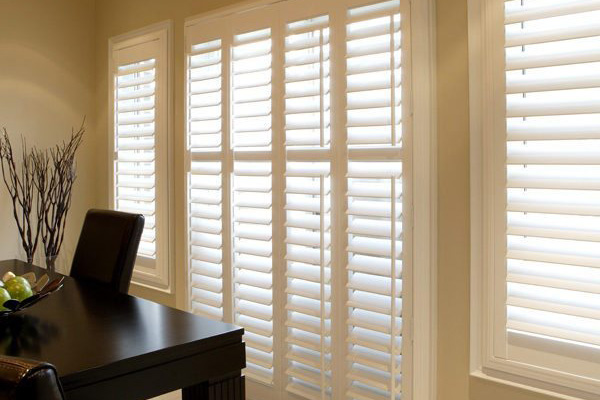 Somerset – Reflect today's lifestyles and are designed to enhance any room.
Summerview PolySilk – Give both an elegant and yet modern look.
Talento Vinyl – Extremely resistant being made from a premier grade of PolySilk vinyl.
Tilia – Custom crafted with premium quality hardwood with a superb lustrous finish, superior structural integrity and excellent durability.
Cashmere Hardwood – Superb lustrous finish, superior structural integrity and excellent durability.
San Marco – Remarkable leather and wood look finishes combined with their elegant clean lines.
Specialty Shapes – Revolutionary as they have operable louvers and openable panels.